Donate Art Supplies
This shop works through community donations! When you donate art supplies to us, you:
Keep reusable items out of the landfill.

Support community access to affordable art supplies.

Allow us to pay it forward as we make regular material donations to local non-profits and provide special discounts and opportunities for teachers and working artists.  
Make a donation and your good deed will be rewarded! Sign up for our loyalty program before you make a donation and you'll earn points* for every donation you make. Points can be redeemed for cash back on your future purchases at the store. Click the Rewards button in the lower right corner and sign up today!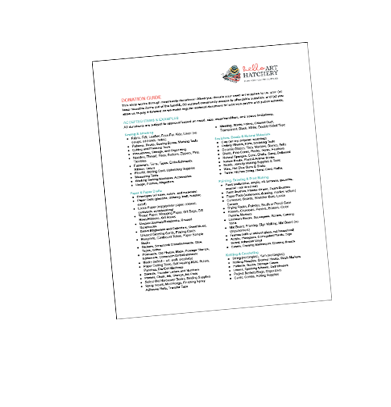 Download our Donation Guide
This two page guide lists everything we accept at this time. When donate your unique and vintage art supplies instead of sending them to the landfill, we can provide affordable and unique art supplies for our community, while also paying it forward through material donations.
Get The Guide
How To Donate Art Supplies
Pick Up

If you're in the Madison area, we can usually come to you to pick up your donated items – assuming they fit in our crossover SUV. Pickup in Stoughton is always an option!

Drop Off

Small donations (1-2 bags) can come to the store during open hours without an appointment. For donations that are more than two bags, or during off hours (or if you want to avoid the shop stairs) we can share an easy-access location.

Shipping

We love to get packages of donations! Send us a message and we'll provide the details, including how to get your shipping costs reimbursed, up to $20.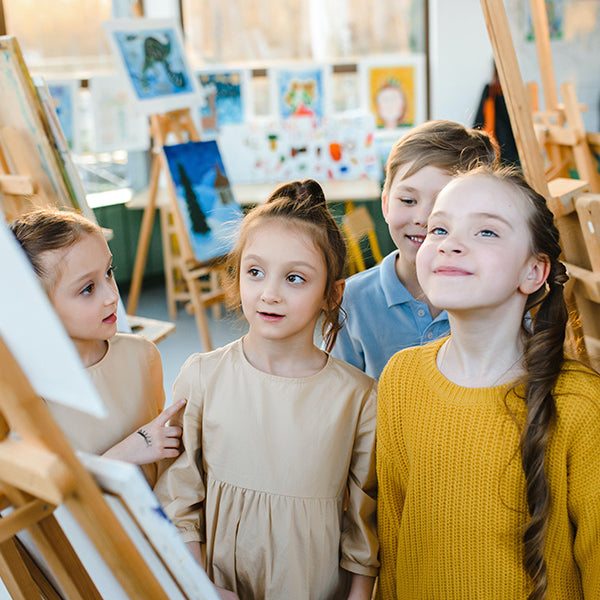 Request A Donation
Hello Art Hatchery makes regular material donations to local non-profits and public schools. If your organization or classroom can use bulk materials, kids art kits, office supplies, or anything arts and crafts related, please let us know how we can help! 
Send Us A Request Today!
*Rewards program points for customer donations are determined by the size and overall value of your donation and are at the discretion of the owners. Each donation will earn a minimum of 50 points!